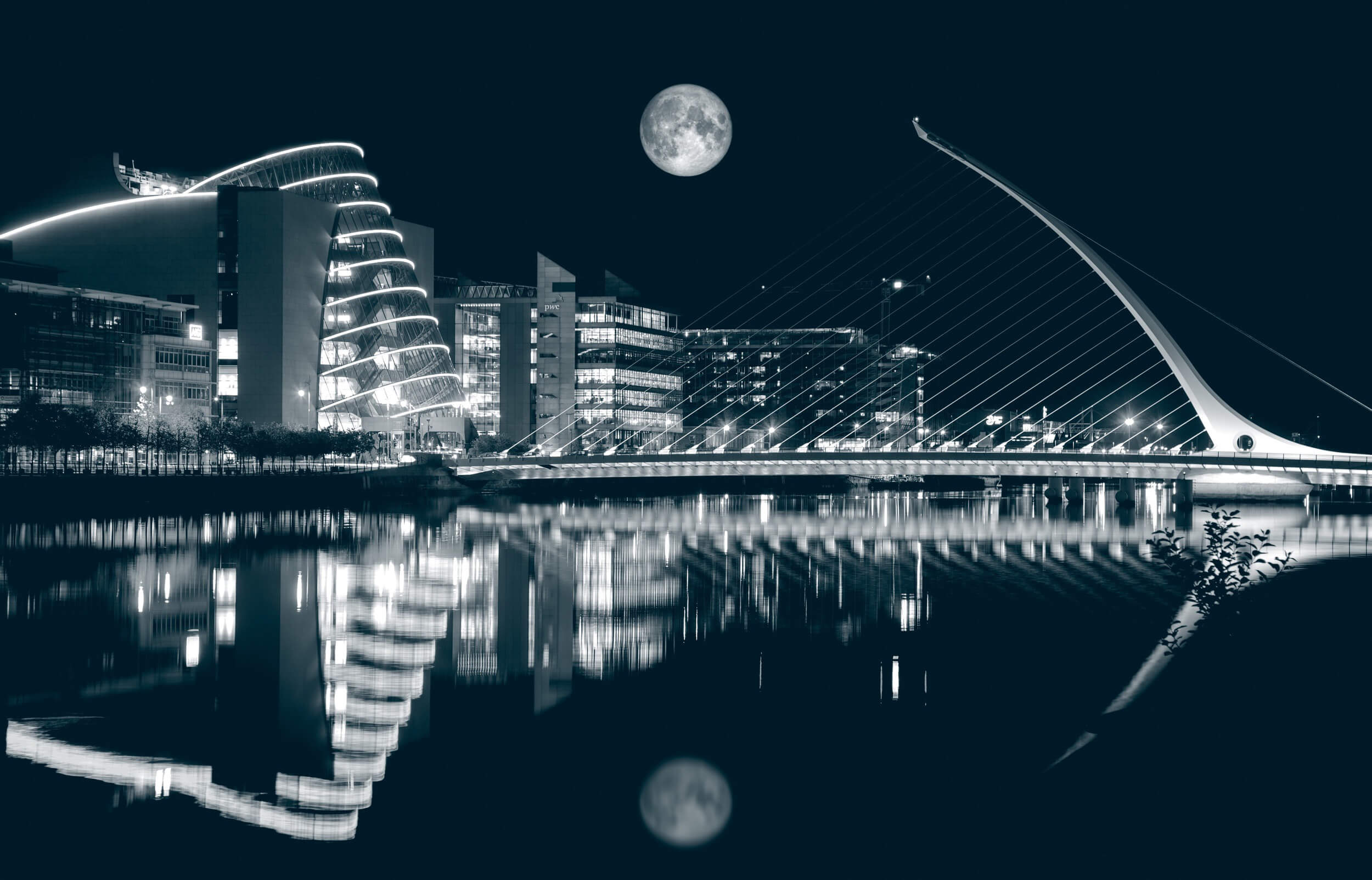 A Talented Home for AI
With a concentration of talent and innovative policies, Europe is positioning itself as a global leader in AI.
Key takeaways
AI tech is growing at a rapid pace, and skill-rich Europe is investing in innovation.
London holds the most engineers with AI experience, but Dublin is a talent hotspot.
The field is set to benefit from billions in annual EU funding, plus other incentives.
The University of Edinburgh has proved to be an AI talent-building powerhouse.
AI is surging in Europe, with world-class research and rapid innovation by leading tech companies. The availability of skilled engineers has helped. But a closer look reveals complexity: talent is concentrated in certain cities, and hiring and policy patterns are in flux.
A regional wealth of expertise
Europe is an attractive environment for AI firms looking to scale and for companies just starting to explore the technology. It offers a breadth of talent, with nearly 200,000 engineers having some experience with AI. However, it's a core of around 43,000 dedicated practitioners who are really driving the region's AI revolution. Europe's software-engineering talent pool includes a per-capita concentration of AI experts 30% higher than in the U.S. and almost three times as high as in China (Figure 1). This is an unusually educated and experienced group. Seven in ten have a master's degree or PhD and slightly more have over a decade of experience—well above the figures for engineers as a whole.
The universities nurturing this expertise span the region. The University of Edinburgh is a particularly productive seedbed, having trained 1.3% of Europe's 43,000 AI experts (with the Technical Universities of Madrid and Munich, the University of Amsterdam and international online learning platform Udacity also making meaningful contributions). Udacity is also the biggest contributor to the broader group of 195,000 AI engineers in Europe, educating 1.2% of the pool.
So where should founders and recruiters seek AI talent? Engineer-rich London—the birthplace of Alan Turing—might seem the obvious hunting ground. It's home to around 20,000 engineers with some AI expertise, more than double any other European city; that's about 9% of London's technical talent. Google DeepMind continues to be a significant AI employer.
But when we zoom in on the data, it's Dublin that stands out for its high density of AI talent—comprising 17% of all software engineers in the area, more than double the average for European cities. Zurich is also a standout at 14%, driven by the quality of the Max Planck ETH Center for Learning Systems, as well as Google's decision in 2016 to locate its European machine-learning research group in this city. Athens, though it's a smaller community, is not far behind at 13%. The Athens Roundtable—an annual conference convening policymakers, legal experts and stakeholders from big tech firms like Google, Amazon and Microsoft—attracts more than 3,600 attendees from all over Europe to discuss ethical and legal developments in AI. The larger talent pools of Berlin, Paris and Edinburgh also feature notable concentrations of AI talent—around a tenth of those cities' engineers—with University of Edinburgh additionally producing a pipeline of AI computer science grads.
Tech giants dominate the AI employment landscape
One factor driving the outlier concentration in Dublin is that the city has proved a friendly base for tech giants. Meta, Google and Microsoft—among the top five companies hiring AI talent globally—have built a considerable presence here, taking advantage of Ireland's attractive tax regime for research and development.
While Dublin stands out, this pattern is developing across Europe. Google and Amazon are building up large teams of expert talent; each currently has nearly twice the share of expert AI engineers than any other company in the region. And this consolidation is intensifying: dedicated AI practitioners at the largest companies now greatly outnumber former employees with these skills—a pattern not seen at smaller firms (Figure 2).
However, startup recruiters need not feel that the AI talent they need is inaccessibly locked up in tech-giant employment. Rather than exclusively recruiting experts, many companies will find that the larger pool of engineers who have some AI experience can add significant value—especially because modern AI APIs make it easier for developers to plug into the tech. Indeed, our study shows that smaller employers utilise a more even mix of dedicated and general AI experience.
We're at an exciting moment where Europe's top AI practitioners are realising they can fulfil their potential by joining a startup rather than academia or a large tech giant. Early-stage companies offer the same opportunity to be at the frontier of innovation, but with more direct, immediate impact. Founders can recruit top AI talent with a compelling vision that chimes with candidates' desire to impact the world.

—Sequoia Talent Director, Zoe Hewitt
Mapping the future
Cities matter, but so do bigger political groupings: EU membership has a powerful influence on the tides of tech development. AI is a major focus of the EU's Digital Decade program—a raft of policies to keep new tech accessible and safe and establish Europe as a strategic leader.
In the most recent (2021) update of its Coordinated Plan on Artificial Intelligence, the European Commission proposed that the Union invest at least €1 billion in AI per year, gradually increasing public and private investment to a total of €20 billion annually over the course of this decade. However, the industry will also likely be constrained to some degree by the EU AI Act. This aims to protect the safety and rights of consumers of these systems by regulating the development and adoption of AI in the region.
Meanwhile, non-EU countries are developing and executing their own AI policies. The U.K.'s National AI Strategy, in contrast to the EU's heavy state involvement, proposes a looser regulatory environment, with innovation as its chief aim. (Although the UK will not escape some knock-on impact from the EU Act, despite Brexit). With London as the biggest pool of AI talent in Europe, these strategic moves to hold the competitive lead will continue to influence the AI landscape over the coming decade.
With its wealth of talent, Europe is positioning itself as a leader in the accelerating world of AI. While talent is amassing at the tech giants, these talent pools become "aircraft carriers" as entrepreneurial employees inevitably depart to start their own companies, generating yet more demand for AI skills. With assertive policy incentives in the pipeline, anyone with a stake in AI is keeping their eyes on the region.