Barcelona
With 2,000 tech companies and 210 technology parks, Barcelona is a well-established home for startups and talent alike—and has the investment funding to match.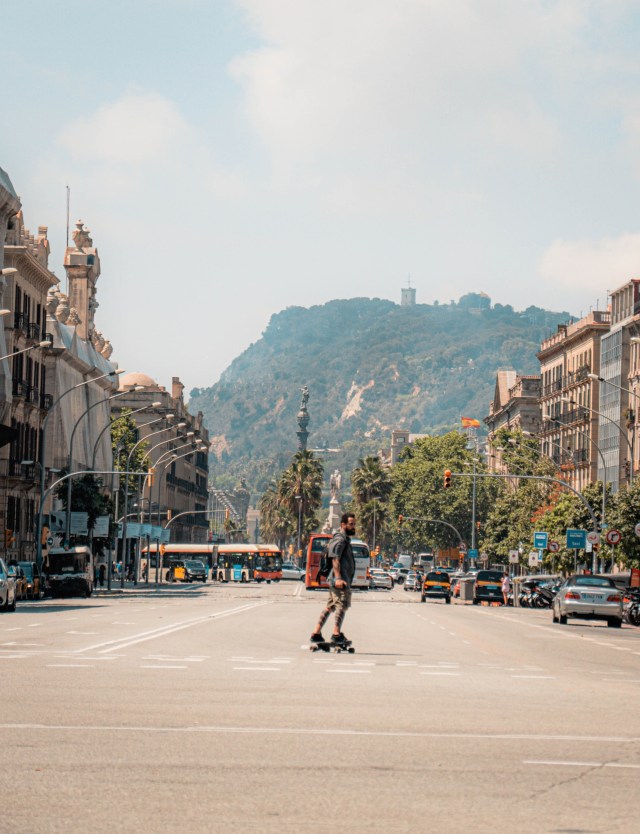 Talent
PRIMARY SKILLS
Mobile, Application Development
SECONDARY SKILLS
Front-End Frameworks, Graphics & Gaming, Databases, Server & Cloud
Barcelona hosts one of Europe's most dynamic technology startup ecosystems, primarily focusing on mobile, life sciences and software. It is home to more than 2,000 technology companies, 210 technology parks, and nine international facilities, including the Barcelona Supercomputing Center. It's no coincidence that the Mobile World Congress, the largest conference of mobile developers globally, makes its home in Barcelona.
Glovo, the largest employer of engineers in Barcelona, is a testament to the city's tech talent. As one of the five unicorns in the city (acquired by Delivery Hero for €2.4 billion in 2022), the delivery platform is one of the fastest-growing "super app" companies in Europe. Since its founding in 2014, the company has tapped into the city's abundant mobile talent to staff its headquarters here while expanding into 1,300 cities across the world.
Barcelona has the highest density of mobile engineers among European cities, with 26% of the city's talent pool experienced in mobile, followed by Berlin. This is significantly more than the average European density for mobile at 16%.
Ecosystem
Tech ecosystem value
€34.5 billion
VC from 2015
€5.7 billion
Major employers
Glovo
,
eDreams
,
Amazon
The city has a strong entrepreneurial spirit, with a higher-than-average share of self-employed technology talent. Barcelona is home to thousands of startups supported by dozens of accelerators, such as Conector Startup Accelerator—which helped Glovo to scale and become the city's largest tech employer. Barcelona has many unicorns waiting in the wings: promising startups include TravelPerk, a fast-growing travel platform, and Factorial, which delivers solutions that automate human resources processes. Given the breadth of the city's startup scene, along with the presence of global giants such as Amazon, Barcelona's tech employment is highly distributed.
Barcelona is particularly appealing to global tech talent thanks to Spain's new digital nomad visa. Announced at the beginning of 2023, this visa allows any citizen from outside the EU to live and work in Spain if they work remotely for companies based elsewhere. Given the culture and beauty of Barcelona, it's no surprise this new legislation makes the city a compelling spot for tech talent and the companies that want to hire them.
I've found Spain and Portugal to be great for IT, they have really good developers

—Head of recruitment for a U.S. company with an office in Greece
Universities
% contribution to local talent pool
BarcelonaTech (UPC)
23.3%
Open University of Catalonia (UAB)
9.3%
Autonomous University of Barcelona (UAB)
9.3%
Look for graduates from Barcelona's three academic powerhouses—almost half of the city's talent comes from these universities. BarcelonaTech is the largest engineering university in Catalonia and has been ranked within the top 15 universities for computer science in Europe.
Hiring
15% of Barcelona's technology talent says they're open to new roles; a higher proportion than most other European cities. Companies looking to recruit from the city's dense mobile engineering talent may find candidates more receptive here than in other places.
The notice period for employers depends on the nature of the contract, with a 15-day period for dismissals due to economic factors.
For employees, there is generally a two- to three-week resignation notice, depending on the contractual agreement.
Equity is usually structured at a standard 48-month duration with a 12-month cliff. The vesting interval averages once every 2.7 months.
The cost of living in Barcelona is 7 percentage points above the European average.
Business landscape
In Spain, social security contributions are capped monthly at a base of €4,139 per year per employee.
The corporate income tax rate is 25%, the fifth highest in Europe.
Many tech companies in Spain opt for virtual share options (VSOs) as Spanish law does not allow most companies to grant stock options. Employees are taxed at the sale of their VSOs, and the tax rate can be anywhere between 19-45%, with lower rates when the employee has held onto the VSO for more than two years.
The average monthly rent for office space in Barcelona is €28 per square metre, much lower than the European average of €39.
Contribute to this page
Do you work in Barcelona and have insight about what makes this a dynamic hub for tech talent?
Let us know!