Bucharest
With its relatively low cost of living, low taxes and high proportion of female tech talent, Romania's capital is making a name for itself as an emerging tech hub.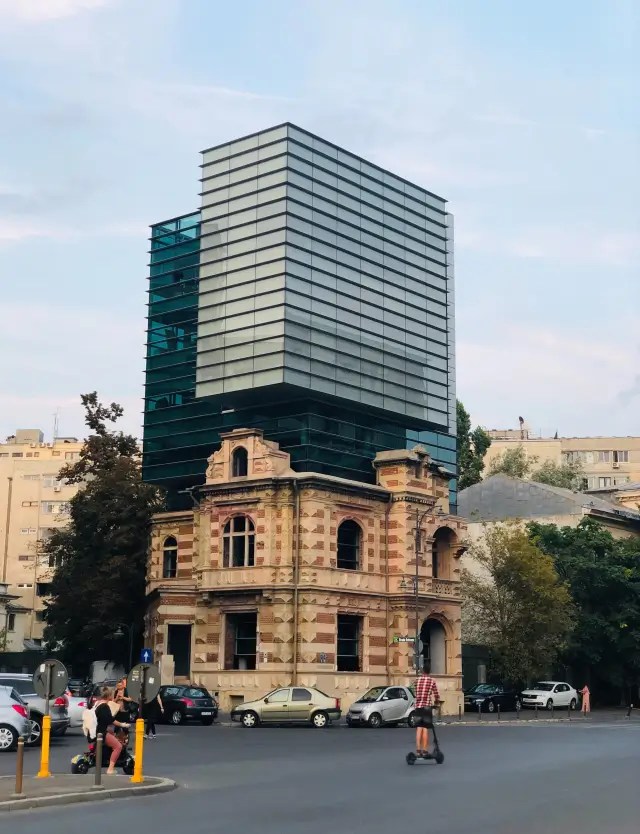 Talent
PRIMARY SKILLS
Front-End Frameworks
SECONDARY SKILLS
Graphics & Gaming, Application Development
A regional hub in Eastern and Southeastern Europe, bustling Bucharest has a mix of influences in its architecture and culture. Sprawled around nine lakes, Bucharest is well suited for remote and freelance work due to its low cost of living.
The city's technology talent pool is young, dynamic and diverse, and includes more women than almost any other European centre—21% compared to the European average of 16%. Of its nearly 22,000 engineers and developers, 13% are open to new roles and 26% have five or fewer years of experience, 11 percentage points higher than the European average.
Bucharest doesn't have a top-tier density for one particular specialisation, but does offer a standout proportion of front-end framework talent (19% of its talent pool are skilled in this area) and also has notable densities in application development and graphics & gaming.
Ecosystem
Tech ecosystem value
€2.8 billion
VC from 2015
€400 million
Major employers
Luxoft
,
Endava
,
Adobe
Worth €2.8 billion, Bucharest's burgeoning tech ecosystem has attracted €400 million in venture capital funding since 2015. The city is home to ten accelerators and has produced 713 startups, with UiPath—a global software firm specialising in robotic process automation software founded in Bucharest in 2005—the first to achieve unicorn status in 2018.
There are some new hubs that are becoming well known: Bucharest, Warsaw, Krakow.

—Founder of a UK-based startup
Luxoft, a subsidiary of DXC Technology headquartered in Zurich which offers a full spectrum of technology services, has the biggest hiring clout in the city. Software firm Endava and design giant Adobe follow close behind, though no single company dominates employment in Bucharest.
Universities
% contribution to local talent pool
Politehnica University of Bucharest
27%
Bucharest University of Economic Studies
13%
University of Bucharest
13%
Three universities dominate the tech talent pool in Bucharest, with the Politehnica University of Bucharest, which offers the only job placement agency at a Romanian university, producing over a quarter of the talent, followed by Bucharest University of Economic Studies and the University of Bucharest.
Hiring
Bucharest's tech workers are slightly more curious about opportunities than those in other European hubs, with 13% being open to new roles.
Employees need at least 20 working days' notice before termination.
For resignations, employees must give 20 days of notice before leaving an executive-level position, or 45 days for a management position, meaning Romanian talent has one of the longer separation lead times in Europe.
The average vesting interval in Bucharest is significantly higher than the global standard at 3.6 months (compared to a 2.7-month European average interval). The average vesting duration is the industry standard of 48 months, while the average vesting cliff is 10.1 months, below the standard of 12 months.
The cost of living is 14 percentage points below the European average.
Business landscape
Employers in Bucharest must pay up to 10.25% of gross salary towards employee pensions and labour insurance. The average total contribution for employers in Europe is 20%.
The corporate tax rate is 16%, which is well below the European average of 22%.
Romania's taxation of equity is particularly low, at only 10% capital-gains tax when an employee sells their shares.
The average monthly rental for office space is €19 per square metre; roughly half the European average of €39.
Contribute to this page
Do you work in Bucharest and have insight about what makes this a dynamic hub for tech talent?
Let us know!