Dublin
The "Silicon Valley of Europe", Ireland's laid-back capital is a hive of activity, attracting tech players big and small—lured in part by the country's forgiving tax scheme.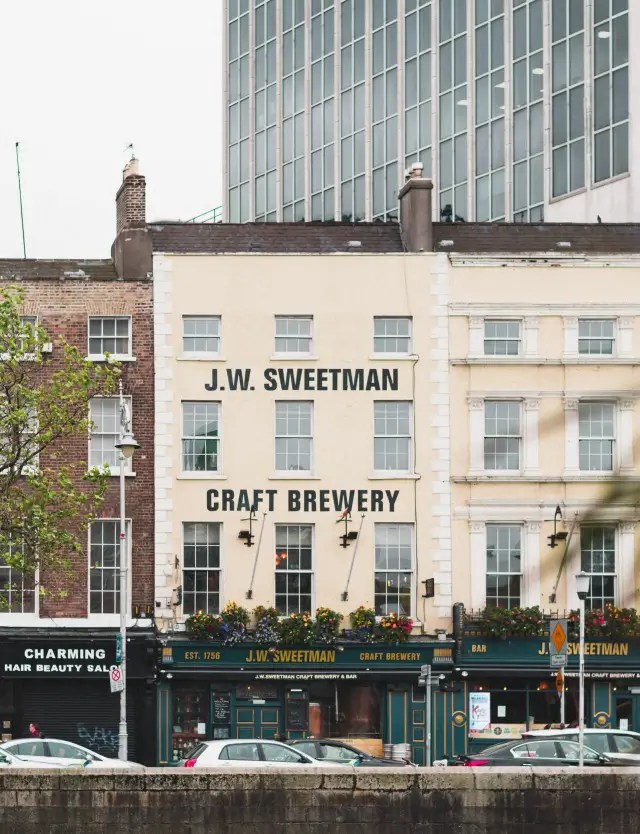 Talent
PRIMARY SKILLS
Data Science, Finance, Security, Server & Cloud, AI
SECONDARY SKILLS
Front-End Frameworks, Systems, DevOps, Application Development, Graphics & Gaming, Databases, Mobile
Dublin, which hosts the European headquarters of tech giants like Google and Meta, is a unique city in the EU where the majority of the population speaks English as their first language. The Republic of Ireland's freedom of movement with the UK further adds to its appeal, making Dublin an outstanding location for both startups and established firms.
Dublin offers a wide array of technology skills. It ranks first in per-capita density for more engineering skills than any other city in our study. It ranks first in talent density for data science, AI, finance, security and server & cloud specialists. It also has standout density for systems, DevOps, front-end frameworks and application development. It is no surprise that tech giants in Dublin, such as Amazon and Microsoft, are building out their AI teams using the city's pool of AI talent.
Dublin is highly engaged with GitHub, a collaboration platform for software developers, with 73% of the city's technology talent listed on the database. Three percent of them are listed as 5-star and 18% as 4-star. The European averages for these ratings are 2% and 10% respectively.
Ecosystem
Tech ecosystem value
€106.7 billion
VC from 2015
€5.7 billion
Major employers
Amazon
,
Microsoft
,
Mastercard
,
Google
Technology giants are the biggest hirers in Dublin. The might and muscle of these companies have sparked a thriving startup ecosystem worth €106.7 billion, with 2,091 startups in Dublin, 1,305 of which were founded in the last decade. It has attracted €5.7 billion in venture capital funding since 2015. The city has created six unicorns, including LetsGetChecked—a medtech company that has taken advantage of the city's solid server and cloud talent. And, of course, giants such as Amazon and Google have tapped into Dublin's abundant data science and DevOps talent.
Universities
% contribution to local talent pool
University College Dublin
9%
National College of Ireland
9%
Dublin City University
7%
A notable 73% of Dublin's technology talent holds a STEM degree, with three universities producing a sizable portion of these graduates in the city. University College Dublin has contributed the highest proportion of talent, followed by the National College of Ireland and Dublin City University. University College Dublin is known for its School of Computer Science, which offers a wide range of speciality areas like cybersecurity and advanced software engineering. Also keep an eye out for graduates from Trinity College, the country's oldest university that was established in 1592 and is the top-rated university in Ireland—6% of the tech talent in Dublin went to university here.
Hiring
Dublin's technology talent is typically content in their jobs, with only 7% open to new roles—just over half the European average.
The legally required notice period depends on how long the employee has worked for the company: one week for up to two years of employment; two weeks for between two and five years at the company, four weeks for five to ten years, six weeks for 10 to 15 years and eight weeks if the employee has been at the company for more than 15 years.
The statutory minimum notice period for employees who wish to resign is just one week, but employers may opt for requiring a longer notice period and work this into the employment contract.
Equity is usually structured at a standard 4-year duration with a 1-year cliff and the vesting interval averages once every 1.3 months after the cliff.
The cost of living in Dublin is 35 percentage points higher than the European average.
Business landscape
The employer's social contributions are lower than in most countries, standing at 11.05% of the employee's salary for weekly earnings above €441. The average total contribution for employers in Europe is 20%.
The corporate income tax rate is 12.5%, which is just over half the European average (22%).
Employees are taxed quite heavily when selling equity—at the point of sale, gains in excess of the annual capital gains allowance (€1,270) are subject to capital gains tax of 33%.
The average monthly rental for office space is €59 per square metre, which is roughly 50% higher than the Europe average.
Contribute to this page
Do you work in Dublin and have insight about what makes this a dynamic hub for tech talent?
Let us know!