Lisbon
Portugal's capital was named the number-one emerging source of engineering talent by startup founders and recruiters surveyed by Sequoia.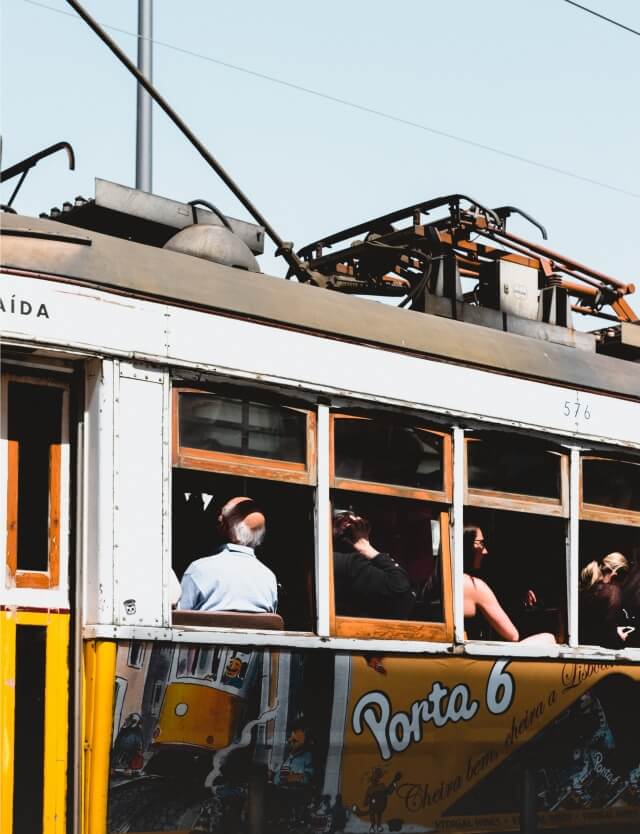 Talent
PRIMARY SKILLS
Application Development, Databases
SECONDARY SKILLS
Server & Cloud, Finance, Mobile, Front-End Frameworks
Lisbon has the highest per-capita density of both application development and database specialists in Europe, with 68% and 60% of the local talent pool proficient in these areas, respectively. It is also home to a notable density of server & cloud, finance, mobile and front-end framework engineers. The city was named the number-one emerging source of engineering talent by startup founders and recruiters surveyed by Sequoia.
With its good transport infrastructure and varied work opportunities, Lisbon attracts remote workers and entrepreneurs. A digital nomad visa introduced in 2022 provides an onramp for remote workers from outside the EU to stay for the five years it takes to become eligible for permanent residency in Portugal.
Ecosystem
Tech ecosystem value
€2.5 billion
VC from 2015
€840 million
Major employers
Critical TechWorks
,
Microsoft
,
Siemens
,
OutSystems
Lisbon's technology ecosystem is worth €2.5 billion and growing. Of the 935 startups in the city, 608 were established in the past ten years, with support from 45 accelerators. Venture capital funding expanded in tandem, with a tenfold jump from €35 million invested in 2015 to €388 million in 2022. Lisbon has birthed two unicorns—cloud contact centre company Talkdesk and app development platform OutSystems—both of which have relocated their headquarters to the U.S.
Poland, Spain, Portugal, and Romania have a lot of talent who are used to working for VC-backed technology companies. Ten years ago, there were lots of technology talent in software houses for big banks and other large corporates. Now, they work in smaller companies or team extension of fast-growth companies.

—Founder of a UK-based startup
There is a broad spread of companies hiring technology talent in Lisbon. The largest is Critical TechWorks, a BMW joint venture that builds software for the German automaker's future vehicles. Microsoft is another key employer, as is German giant Siemens. Lisbon-born OutSystems is making good use of the high concentration of app developers in the city.
Universities
% contribution to local talent pool
Instituto Superior Técnico
20%
NOVA University Lisbon
6%
Iscte - University Institute of Lisbon
6%
Instituto Superior Tecnico, a public research institution that's part of the University of Lisbon, is the standout source of tech talent in Lisbon. It is the largest engineering, science, and technology school in Portugal and has been ranked as one of the leading universities for engineering in Europe.
Hiring
Lisbon's technology talent is relatively mobile, with 13% open to new roles, slightly higher than the European average of 12%.
The notice period in Portugal depends on the duration of employment. If an employee has worked for less than six months, the notice period is 15 days. This increases over time to a maximum of 75 days' notice for employees with more than a decade's service.
Employees wishing to resign must give 15 days' notice if they have worked at the company for less than six months, increasing stepwise to 60 days if they have worked at the company for more than two years. This means talent working in Portugal has one of the longest exit times in Europe.
Equity is usually structured around a standard 48 months with a 12-month cliff. The vesting interval after the cliff is 4.3 months, substantially longer than the industry standard.
The cost of living in Lisbon is five percentage points below the European average.
Business landscape
Employers are required to pay an amount equivalent to 23.75% of an employee's gross salary to social security, higher than the European average of 20%.
The corporate income tax rate is 21% in Portugal—one percentage point below the European average. SMEs with annual revenues under €50 million pay a reduced tax rate of 17%.
Virtual stock-option plans are most common in Portugal because there is no tax-favoured scheme and non-voting shares are not possible. Virtual options are taxed as capital gain at 28% at the point of sale.
The average monthly rental for office space in Lisbon is €26 per square metre, significantly lower than the European average of €39.
Contribute to this page
Do you work in Lisbon and have insight about what makes this a dynamic hub for tech talent?
Let us know!