Munich
Home to several tech giants, this vibrant scene hosts young talent in systems and robotics, drones & autonomous vehicles. One startup even builds flying taxis.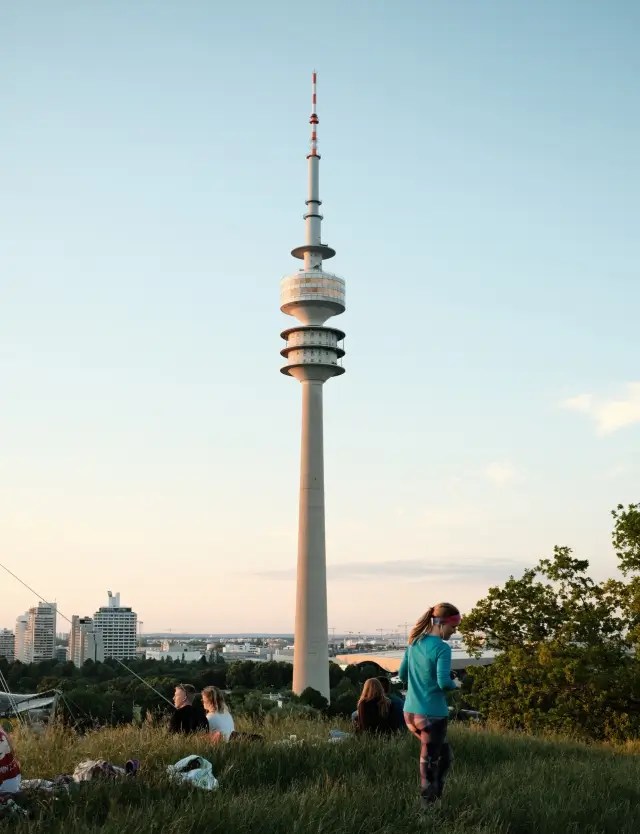 Talent
PRIMARY SKILLS
Robotics, Drones and Autonomous Vehicles
SECONDARY SKILLS
Hardware, Systems, Data Science
Munich is the third-largest city in Germany and one of Europe's biggest technology hubs. It is a bustling, competitive and innovation-focused city, ideal for young professionals eager to contribute their skills and talents to some of the world's most recognisable brands, including BMW, Amazon, Google and Allianz.
Munich has the densest concentration of robotics, drones & autonomous vehicle engineers of any city in Europe with just over 8% of its talent focused on this area. Neighbouring Stuttgart is a close second—both cities are around twice the average density for robotics engineers in Europe. Munich also has the third-densest supply of technical talent in the adjacent hardware field, ranks number four on density for systems engineers and features a notable density of data science talent.
Ecosystem
Tech ecosystem value
€76.5 billion
VC from 2015
€11.3 billion
Major employers
BMW
,
Google
Munich has solid tech credentials, including being chosen as the home of Apple's European Silicon Design Centre. Amazon is also present and is busy constructing a new sorting complex in Munich. Munich's technology ecosystem is valued at €76.5 billion and has attracted €11.3 billion in venture capital since 2015. There have been 1,972 startups and 30 accelerators. UnternehmerTUM and CDTM are two key sources of entrepreneurial talent and technological innovation emerging from Munich's leading universities. The city has produced 12 unicorns, including Celonis, a leading data mining solution, Personio, an HR operating system, as well as FlixBus, an intercity mobility platform.
The largest employer of technology talent in Munich is BMW, which benefits from the city's strength in robotics and autonomy engineers, followed by Google, which benefits from the high density of systems engineers.
Universities
% contribution to local talent pool
Technical University of Munich (TUM)
41%
Ludwig-Maximilians University of Munich (LMU)
11%
Munich is home to many excellent academic institutions, but TUM accounts for, by far, the largest share of tech talent alumni. The university has a global reputation and is ranked among the top 50 universities in the world. Seventy-eight startups were launched at TUM in 2022, and nine unicorns have emerged from the institution. It is also the only technical university in Germany to have been consistently named a University of Excellence by the German government. Munich's second biggest university, LMU, is also acknowledged as a global leader, ranking in the top 250 universities for engineering and technology courses.
Hiring
Of Munich's technology talent, 10% is open to new roles, which is below the European average of 12%.
The notice period for an employer to give an employee depends on the duration of employment, with a minimum of four weeks for those employed less than nine months and up to seven months for those employed for more than 20 years.
Employees are required to give four weeks' notice to employers should they wish to terminate their contract, regardless of how long they have been at the company.
Equity is usually structured at a standard 48-month duration, with a 12-month cliff. The vesting interval averages once every 1.8 months.
The cost of living in Munich is 16 percentage points above the European average.
Business landscape
Employers pay close to 23% to social contributions such as pensions, health insurance, and unemployment insurance. The average total contribution for employers in Europe is 20%.
The corporate tax in Germany is 29.9%, well above the 22% European average, and is the second highest in Europe.
Virtual stock option plans are preferred over real options in Germany due to the lack of a tax-advantaged scheme and the high administrative burden associated with real options. At the point at which the employee receives the cash benefit, virtual stock options are taxed heavily—stocks are taxed as income, at 14-45%. Social security contributions are also applied, at 20%, along with a solidarity surcharge of 5.5% of the income tax, and church tax, which is 8-9% of income tax.
The average monthly rental for office space in Munich is €43 per square metre, higher than the European average of €38.
Contribute to this page
Do you work in Munich and have insight about what makes this a dynamic hub for tech talent?
Let us know!