Stockholm
Sweden's capital, built on an archipelago in the Baltic Sea, is famous for its 50 bridges, but its modern reputation is built on its dynamic tech-industry network and startups like Spotify.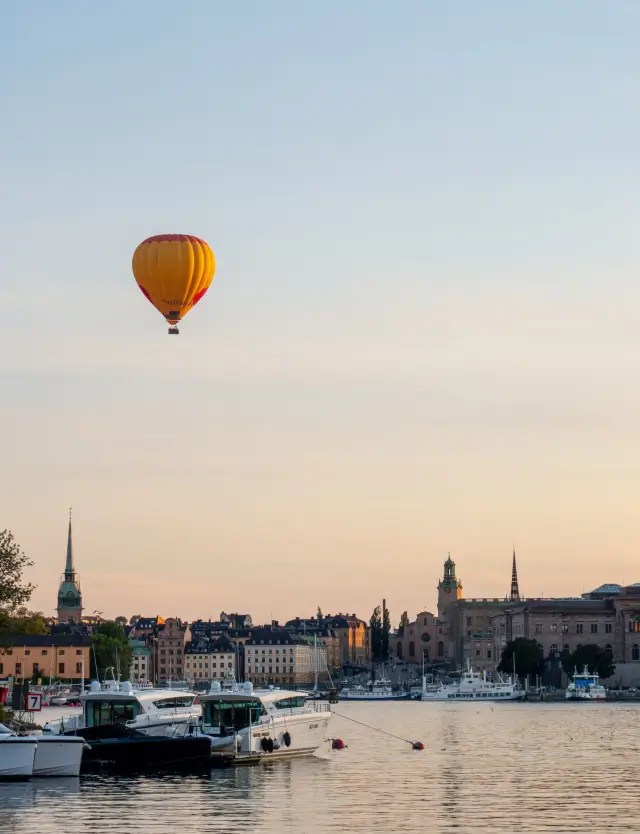 Talent
PRIMARY SKILLS
Graphics & Gaming
SECONDARY SKILLS
Application Development, Systems, Hardware
Home to the third-highest density of graphics & gaming talent in Europe, as well as a notable concentration of application developers and hardware and systems engineers, Stockholm has a lot to offer to the tech world. The local tech scene boasts a robust talent pool thanks to a blend of top-tier universities, local and international engineers and a diverse array of companies from emerging startups to global powerhouses. However, factors such as stiff competition for talent, unique challenges in the housing market and steep taxation add complexity. Despite these, the high education level, ease of connectivity and appealing Scandinavian lifestyle contribute to the long-term retention of relocated talent. Stockholm also hosts some of Europe's biggest tech conferences, such as Brilliant Minds and the Data Innovation Summit.
Ecosystem
Tech ecosystem value
€172.3 billion
VC from 2015
€21.3 billion
Major employers
Ericsson
,
Scania
,
Spotify
Stockholm has a sizable tech ecosystem, valued at €172.3 billion, and has brought in €21.3 billion in venture capital since 2015. It is a big market, with 22 accelerators supporting 2,504 startups, and talent is hired across a wide range of companies. The biggest hirer, Ericsson, is a telecommunications company that is over 145 years old. Stockholm's app developers and hardware engineers come in handy for this established company. Spotify and Klarna are among the best-known startups to emerge on the world stage.
There can be a misunderstanding when candidates compare seemingly lower compensation packages to those offered by other European tech hubs.

—Magnus Slind-Näslund, VP of Engineering at Teya
"The allure of the Scandinavian lifestyle and strong social welfare system can draw a diverse pool of candidates for relocation to Sweden," says Magnus Slind-Näslund, VP of Engineering at SMB payments company Teya. "However, at first glance, there can be a misunderstanding when candidates compare seemingly lower compensation packages to those offered by other European tech hubs. It's important for recruiters and hiring managers to clearly articulate the full benefits of the Swedish welfare system. Attracting families might be easier due to extensive childcare subsidies, but it's often more challenging for a younger, single demographic. Individuals who do relocate usually settle in Sweden for the long term, with citizenship typically attainable after five years."
Universities
% contribution to local talent pool
KTH Royal Institute of Technology
25%
The KTH Royal Institute of Technology produces a quarter of all tech talent in Stockholm and is recognized as one of the top 100 universities in the world. Engineering degrees in cybersecurity, embedded systems, and interactive media technology attract tech talent from around the world.
Hiring
Stockholm's technology talent is dynamic, with 14% open to new roles, above the European average of 12%.
In Sweden, notice periods depend on the employment contract, but the standard practice is for employers to give employees three months' notice.
Employees must give one month of notice if resigning from a company they have been at for less than two years. If they have been there for longer, two months' notice is needed.
Equity is usually structured around the standard 4 years with a 12-month cliff. The vesting interval averages out at 2.9 months after the cliff.
In negotiations with prospective hires, recruiters may take note that the cost of living in Stockholm is 23 percentage points above the European average.
Business landscape
Employers must pay total payroll taxes of 31.42%, a much higher contribution than the European average of 20%.
The corporate income tax is 20.6%. The European average is 22%.
In Sweden, the taxation on employee equity typically stands at a hefty 30%, applicable both at the point of exercising and selling the equity. However, the Swedish government has introduced a favourable tax scheme, known as QESO, which permits the exercising of stock options without triggering income tax for employees or social security tax for companies. It's important to note that this scheme is only applicable to a select subset of businesses—those with 150 or fewer employees and those that have been in operation for less than a decade. A capital gains tax, ranging between 25% and 30%, is levied on employees' shares upon sale. The QESO provision also extends to board directors who are granted options.
The average monthly rental for office space in Stockholm is €59 per square metre, notably higher than the European average of €38.
Contribute to this page
Do you work in Stockholm and have insight about what makes this a dynamic hub for tech talent?
Let us know!